June 2021: 
End of May this year, the information management system (processes, guidelines, forms and documentation) of the entire holding company was examined by an auditor employed by TÜV Rheinland. All details of nbsp Holding GmbH, no matter how small, but certainly not less relevant, with its subsidiaries nbsp GmbH, SiteFusion GmbH, SiteFusion Services GmbH, danubius GmbH and cyberstack GmbH have been put through their paces. After an in-depth four-day long audit, the certification body decides, whether the audited company may continue said certification according to ISO 9001: 2015 and ISO / IEC 27001: 2013 for the next three years. Our information management system team, consisting of Antje Köstlinger-Zumpe (Quality Management Officer), Michael Bauer (Information Security Officer) and Karl-Heinz Blenk (Head of IT), all employees of nbsp Holding GmbH and especially owner Mario Kandler are very proud of the successful recertification.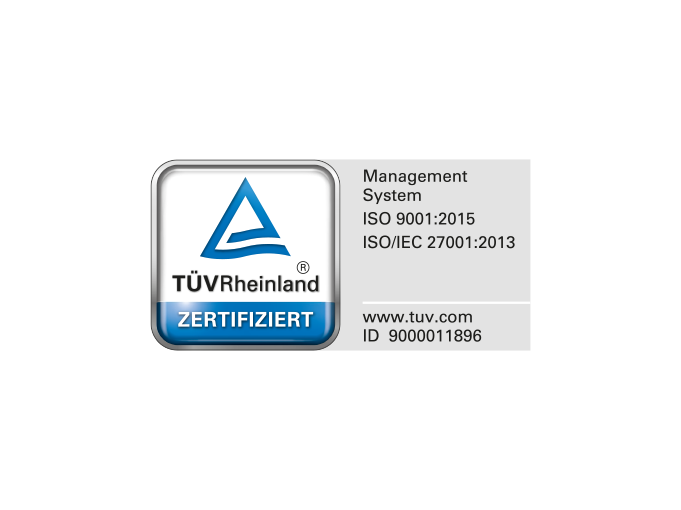 ISO 9001 Quality Management
The ISO 9001 certification enables us to give our customers the promise to always meet the consistently high-quality standards of our products and services. Said quality standards are continuously increased through our continuous and ongoing improvement process.
ISO 27001 Information Security
The ISO 27001 certification ensures the degree of information security of our work methods, products and services always meets our requirements for availability, confidentiality and integrity.
Which management system was made available to TÜV Rheinland again for this recertification, by nbsp Holding GmbH, to confirm our specifications conformity to the standards of ISO 9001 and ISO 27001 at the time of the audit?
The answer: The Integrated Management System (IMS)
The IMS includes the Quality Management System and the Information Security Management System. Said management systems and the management system documentation meet the requirements of the norms 9001 and 27001. Based on the standards 9001 and 27001, the Integrated Management System has been continuously expanded to include new processes, guidelines, forms and documentation since its introduction. All operations, documents and processes are documented inside the IMS and have been checked for effectiveness by TÜV Rheinland. The systems assure our high-quality standard and ensures employees, managers and management are always prepared in case of malfunctions, it security incidents and downtime.
"We are happy to be certified again until 2023. With TÜV Rheinland as the certification body, we have a competent and experienced partner at our side. We assure our customers through every audit, that our information security system is always up-to-date and at a high level. "
Michael Bauer (Information Security Officer nbsp Holding)